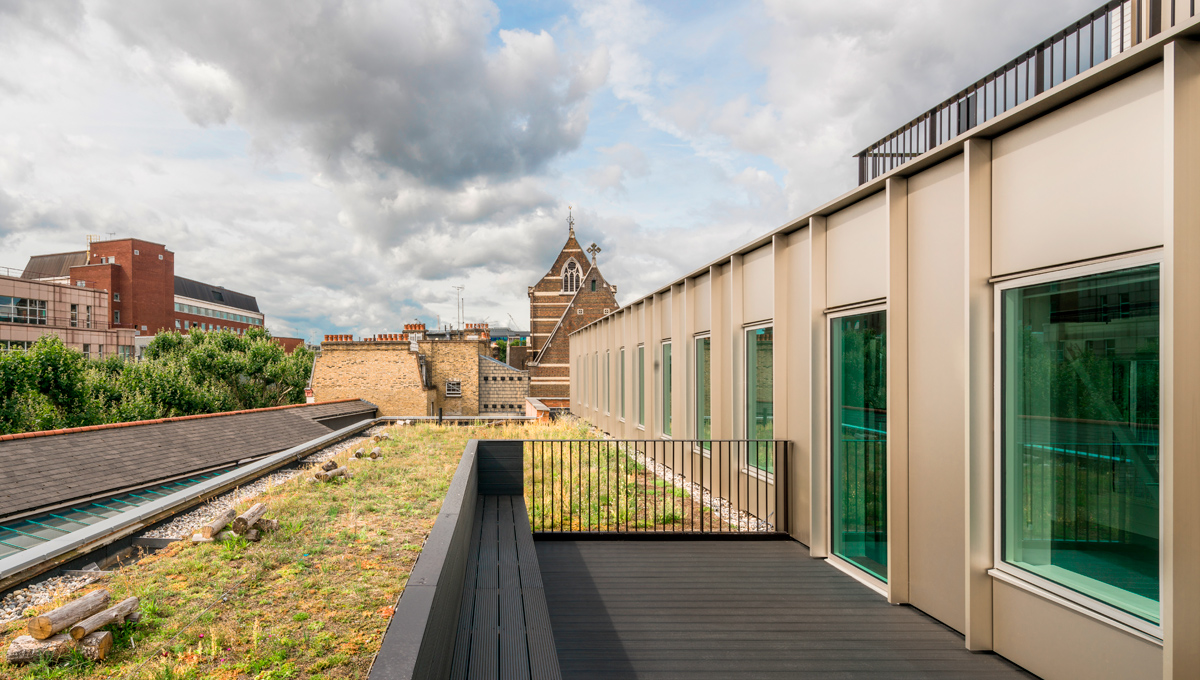 5 things architects should know about anodised aluminium cladding
26th March 2020
The process of anodising aluminium cladding enhances its already natural corrosion resistance. As well as protecting against weathering, the aluminium oxide layer that forms on the base material during the anodising process enhances the aesthetic appeal of aluminium and its ability to resist chemical attack, making it one of the most versatile cladding surface finishes available.
Anodising of aluminium involves thickening and toughening the naturally occurring protective oxide outer layer of the material. It creates a hard, barrier-like surface that is more durable than the untreated aluminium. In fact, this aluminium oxide layer is rated 9 out of 10 on the Mohs hardness scale, second only to diamond.
Here in our regular blog, we look at some of the common questions asked by architects about anodised aluminium cladding:
Can I specify a bespoke anodised finish?
Yes, we offer a range of standard and bespoke anodised finishes for aluminium cladding. Our Natural Silver and Anolok greys remain popular choices, whilst new finishes such as Gold, blues and red range spectrums allow architects to use colour on an anodised facade to compartmentalise and 'box out' elements to add more interest.
For example, we recently supplied a project in the heart of Hatton Garden, London, with bespoke, sparkling bronze anodised aluminium rainscreen cladding panels. Karakusevic Carson Architects specified a bespoke United Anodisers Bronze (540) finish for upper levels of the building, including the new extension.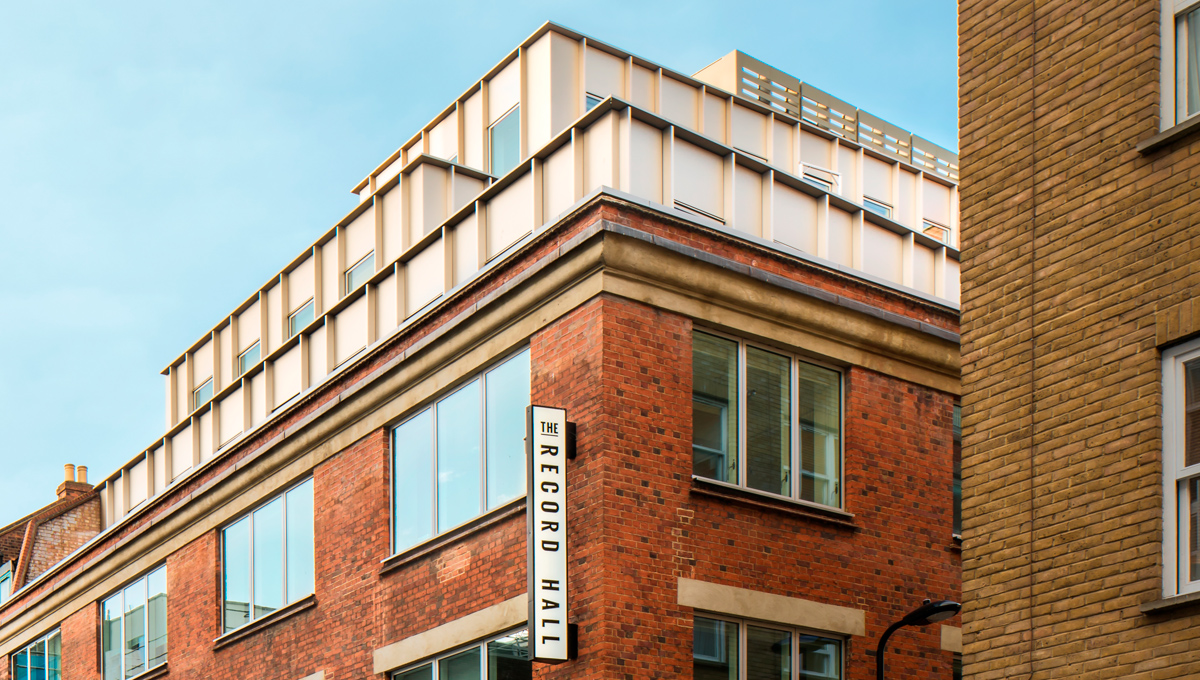 We supplied the Bronze (540) anodised aluminium material on our Proteus HR system, which is a lightweight, strong and versatile cladding panel. The integrated modular rainscreen panels feature an aluminium honeycomb core, structurally bonded between two thin gauges of lightweight metal skin to create an optically flat surface.  Perfect for the way that an anodised finish plays with natural light.
Will an anodised colour fade over time?
It won't fade because part of the anodising process involves etching tiny pores into the surface of the aluminium. These microscopic pores are then impregnated with pigment before being permanently sealed. That's why anodised colours are so durable – it becomes part of the metal. Also, because the anodised colours are below the surface they won't fade, chip, flake or peel, which makes them ideal for use on cladding projects.
Can an aluminium façade achieve the necessary fire rating?
All honeycomb cladding panels in our Proteus HR range, metal face materials, and Proteus SC single skin aluminium, achieve a minimum of A2 classification to EN 13501. This classification confirms that the panels are of very limited combustibility. That means they can be used in facades of all heights (including those over 18m) without further testing provided that all the other materials within the wall are also A2 classified or better.
Click here to find out more about our fire rated cladding panels.
Can perforated and mesh facades be anodised?
Yes, they can. In fact, anodising a perforated façade can create a really stunning building. Take a look at this project for the BskyB headquarters which is partially powered by a designer wind turbine with a mast clad in our perforated anodised aluminium Proteus SC panels. The Proteus design team worked with Facade Engineers, Wintech Group, on a solution for the design and positioning of the turbine's single-skin panels using a Proteus installation system.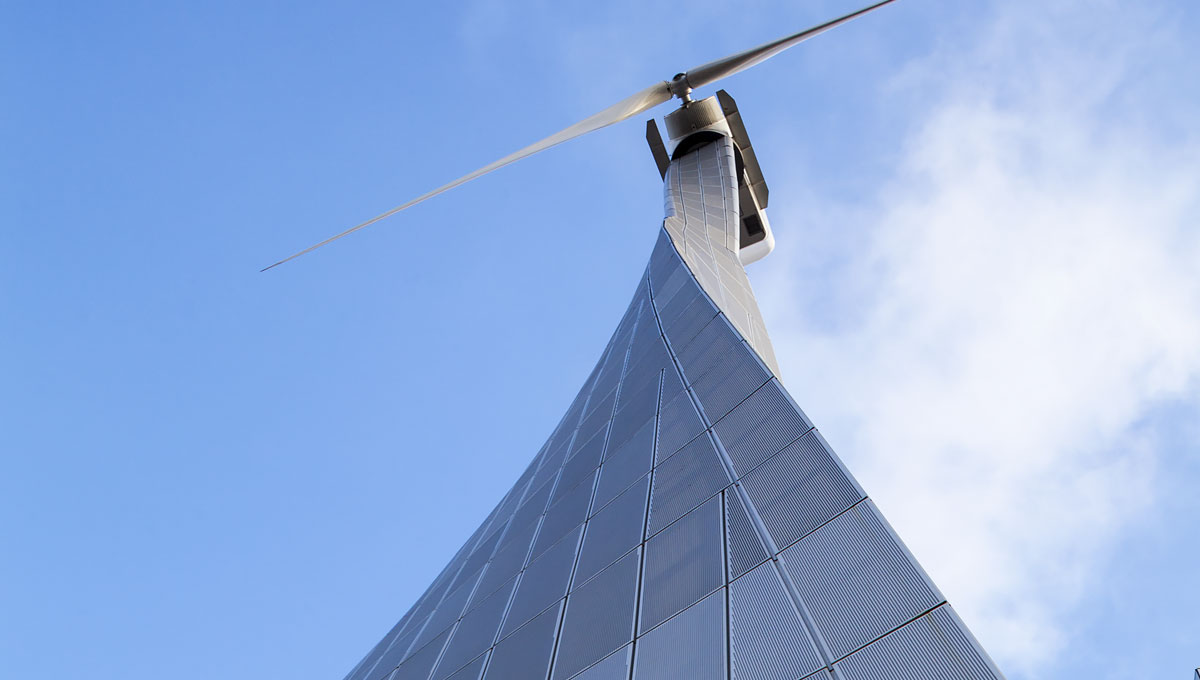 Can Proteus supply anodised aluminium fins?
Yes, we can manufacture a full range of façade elements from anodised aluminium including architectural fins. For instance, we manufactured extruded vertical and horizontal architectural fins in the same anodised Bronze (540) finish as the cladding panels on the Record Hall Project at Hatton Garden. The anodised architectural fins look like they float as they are connected from the rear of the extrusion back to the primary structure, creating a really striking minimalistic aesthetic.  There are a number of ways to create architectural fins and subject to the method they can dictate what a client will achieve in depth and aesthetic.
In addition, we can manufacture an extensive range of other fabrications, all of which can be supplied anodised or in any of our other materials and finishes. These include flashings, fascia's, rooflines, copings & capping's, column casings, soffit panels and balcony/balustrade panels.